Welcome to Edelstein Jewels
Edelstein jewelry is handcrafted using  semi-precious gemstones,  pearls, Czech crystal beads, and vintage trade beads.
Attention to detail is at the heart of quality jewelry!
All handcrafted jewelry is not created equally. I take pride in creating quality pieces of jewelry that will last for years.  Attention to detail is paramount.  Quality gemstones and findings, color choice, sizing, easy closures and unique designs are brought together in each piece of jewelry.  Custom jewelry orders are welcomed.
Citrine, Amethyst and Pearl Bracelet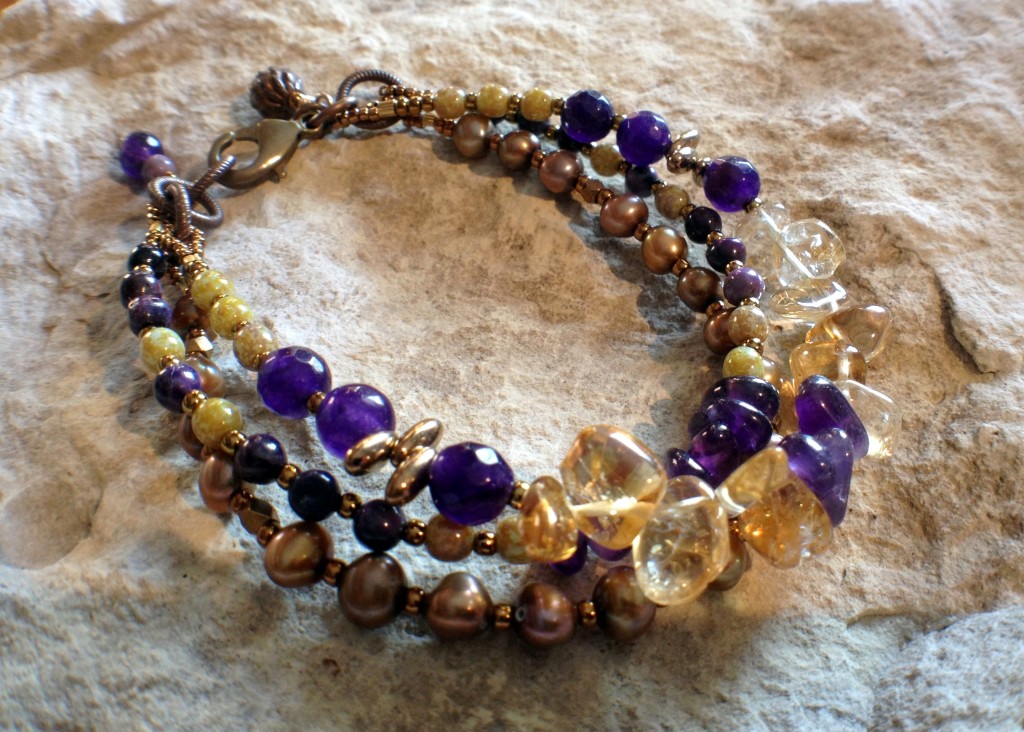 Akha Belt Link, Mookiate, Wood Jasper, Mala & Trade  Beads